Meeting with Monuments in Alwernia
The Baroque monastery of the Bernadite Brothers

The most well-known monuments of Alwernia are The Baroque monastery and church of the Bernadite Brothers with its characteristic tower, which rises scenically above the hill of Alwernia, and which has become the symbol of the town. The late baroque altar of the church is worth seeing, as well as the historic sculptures from the 17th century and the pulpit from the second half of the 18th century. Don't miss the stations of the Cross on the so-called "Heavenly Square" in front of the church.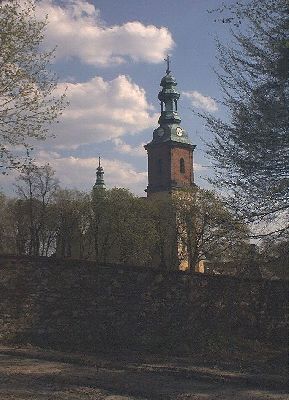 The Baroque monastery of the Bernadite Brothers
Palace and Park complex in Poręba Żegoty

The rococo-classical palace and park complex from the late 18th century in Poręba Żegoty is a "picturesque ruin" today. The Palace itself is connected to a series of annexes and is surrounded by an extensive scenic park from the 19th century, which is regarded as a monument of nature. The mausoleum of the Szlembek family, built in 1921 and featuring a valuable sculpture of the Virgin Mary with Child, can be found in the park, as can be a grotto with a well and a stone barrow topped by an iron cross near the farm buildings.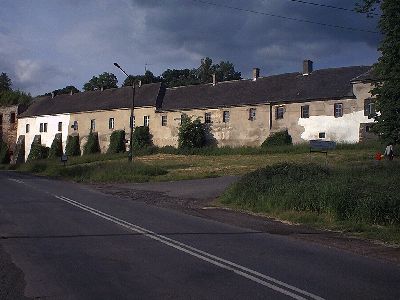 Palace and Park complex in Poręba żegoty
The Church in Poręba Żegoty

The church was built in 1762 and reconstructed according to project of a Cracow′s- architect Zygmunt Hendel in 1898. The church is one - nave with the tower crowned with a helmet. Inside one can see an altar stone come from The Wawel Cathedral and moved here at the turn 19th – 20th century.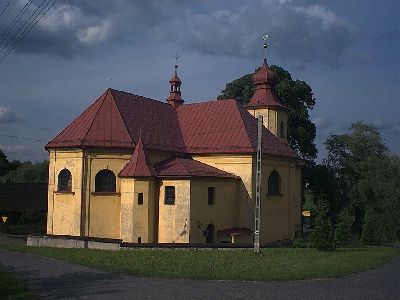 The Church in Poręba Żegoty