Meeting with Monuments in Babice
The Ruins of the Castle in Lipowiec

The ruins of the bishops castle of Cracow in Lipowiec hill. Legends have it that in the palace there was once a prehistoric castle, later a knightly castle. Since about 1295 it was the property of the Bishop John Muskat. In this time, a Romanesque tower was raised, which served as prison and cell for those convicted to death of hunger. In 1695 the castle was captured by the Swedish. Since 1968 it has been available to visitors. In the castle there are interesting exhibitions which bring closer its history. From the top tower one can admire the magnificent panorama of the region.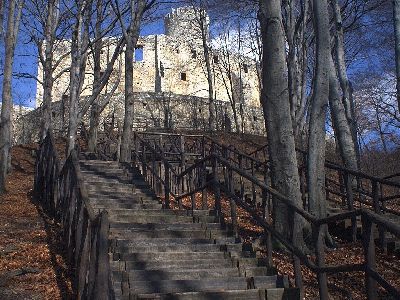 The ruins of the castle the bishops of Cracow in Lipowiec hill
Ethnographic Park in Wygiełzów

Ethnographic Park in Wygiełzów by the castle mountain in Wygiełzów. A department of Museum in Chrzanów was started there in 1968. The visitors can see: a country farm, a house with cowshed, a stable,a barn and a granary. In the house one will find the equipment which was used by the people in 19th century. In the Park one can see a 16th century church, which was moved from Ryczowo. The park with its buildings is a part of the wooden architecture trail of Małopolska.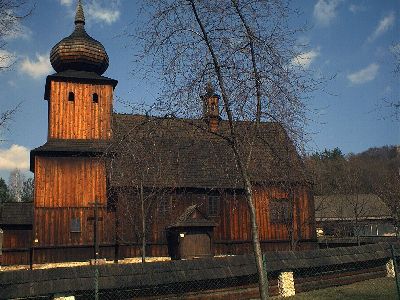 Wooden Church from Ryczów
All Saints church in Babice

All Saints church in Babice. The exact year of the construction is not known. The first mentions about it come from 1470. The church was reconstructed after it burnt in 18th century. Inside the church there is a beautiful baroque portal, rococo altar, baroque incense, reliquary and also baptismal.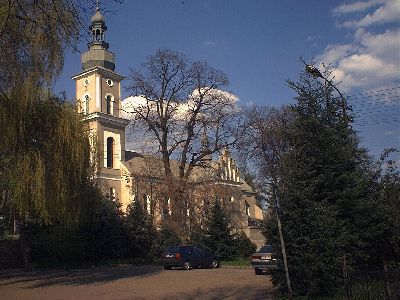 All Saints church in Babice