Meeting with Monuments in Trzebinia
Palace and Park complex in Młoszowa

The oldest notes about it date back to the 14th century. The edifice, built in neo-gothic style, is composed of a palace part and an adjoining chapel. It has been preserved until now in the shape given to it during alternations at the turn of the 18th and 19th centuries by Kajetan Florkiewicz and his son, Juliusz.
The palace, located in a 17-hectare park with old trees, is surrounded by a wall and a tower and so it is called The Belweder Bastion. In 1998 the Palace and Park complex in Młoszowa became the property of the Academy of Economies in Katowice. The centre is used for academic training, conferences and seminars.
The Zieleniewskis Manor House

Its history goes back to the 13th century. Its last owners were Paulina and Marian Zieleniewski, whose name has been preserved in the name of the manor. The house has numerous elements of old Polish style manors such as Polish – style ridge roof with four-pillar portico on the side of the porch. Currently it is a seat of a cultural institution organising numerous concerts, exhibitions and meetings with interesting people. The Zieleniewski's Manor House also offers guest rooms of very high standard, its stylish caves house a restaurant and a coffeehouse.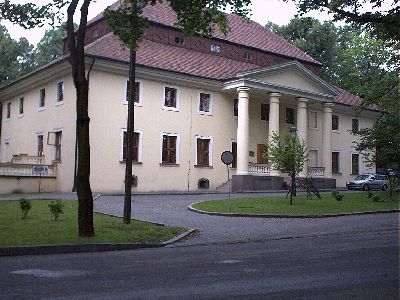 The Zieleniewskis Manor House
St. Mary's Church in Płoki

It was built in the 14 th century. It is famous for its picture of St. Mary painted by an unknown artist, dating back to the 15th century. The fame of the painting from Płoki resulted in it being crowned with Papal crowns and now the Sanctuary is visited by many pilgrims.
The Sanctuary of St. Mary of Fatima in Trzebinia

The church of Jesus's Holy Heart is famous for its miraculous figure of St. Mary of Fatima, placed in the church's chapel. The church attracts attention with its colorful stained glass windows, 35-voice organs and its spire visible from a long distance. The church and the monastery are surrounded by a vast park with a figure of Madonna in a rock cave. There are also the stations of the Way of the Cross in the park. The monastery is a place where young men prepare for priesthood and monastery life. Other interesting aspects is the tomb of the Salvatorians near the church and a Retreat House, the first one for laymen in Poland. Good traditions connected with the place are, among others, organising chamber music concerts in Salvatorians' church.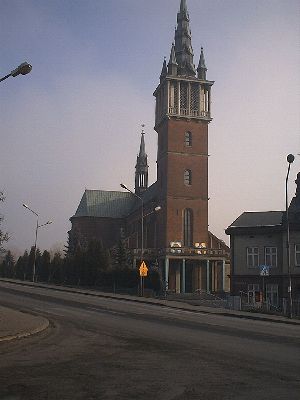 The Sanctuary of St. Mary of Fatima in Trzebinia